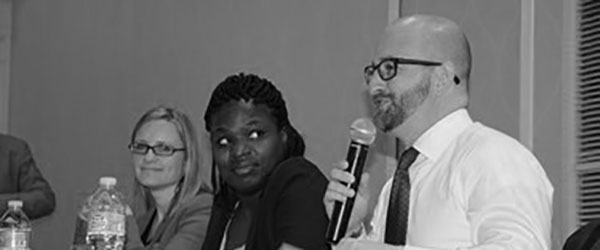 Conference Aims to Bring Together Literacy Tutors, Teachers and Literacy Professionals from across California to Help Address Adult Literacy and Education Issues
San Diego, CA, June 12, 2015 – Smart Horizons Career Online Education, the world's first fully AdvancED/SACS accredited online school district, announced today that CEO and Founder Dr. Howard Liebman will be the featured keynote speaker at tomorrow's READ San Diego 25th Annual Tutor Conference held at the Joan B. Kroc Institute for Peace and Justice at the University of San Diego.
Dr. Liebman's keynote address will be delivered to hundreds of educators, teachers and literacy teachers and professionals from across the state of California and is titled "Better Understanding and Addressing Educational Trauma to Re-Engage Older Youth and Adults Back into the Educational System."
SHCOE has a partnership with the San Diego Public Library where Career Online High School is offered to residents through its partnership with Cengage Learning and Gale, one of the largest library resource companies in the world.
READ San Diego is an award winning free literacy instruction service for adults 18 years and older that has become a model for other literacy and adult education programs across the country. Available through the San Diego Public Library, READ is staffed with literacy professionals, who work with community organizations and coordinate the efforts of volunteer reading tutors to teach adults to read and write, and improve literacy in San Diego.  With over 6 million adults in California who are currently below basic literacy standards and over 450,000 in San Diego County alone, there's a huge need for the services READ San Diego provides.
"I'm honored to be invited to be the keynote speaker at READ San Diego's Tutor Conference," stated Dr. Liebman, "READ San Diego is one of the leading adult literacy programs in the United States and has helped improve the lives of hundreds of thousands of people by teaching them to read.  Our two organizations share a very similar purpose and mission – to help improve people's lives through education."
In addition to Dr. Liebman's keynote speech, conference attendees can attend over 25 separate presentations and workshops at the conference.