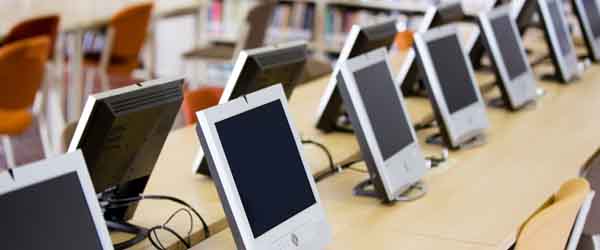 Career Online High School to be Offered at Literacy Kansas City and Kansas City and Mid-Continent Public Libraries
KANSAS CITY, Mo. and FARMINGTON HILLS, Mich., January 19, 2016— Gale's Career Online High School, part of the AdvancED/SACS accredited Smart Horizons Career Online Education School District, is partnering with three Kansas City-area institutions—Kansas City Public Library, Mid-Continent Public Library, and Literacy Kansas City—to offer accredited online high school diplomas and career certificates to area residents through Career Online High School.
According to the Missouri Department of Education, Kansas City public schools' dropout rate for 2015 was 10 percent compared with the Missouri statewide average of just 2.2 percent.
"Historically, if a student dropped out of high school as a teen, the only option for completing his or her education as an adult was to take and pass the GED test," says Kansas City Public Library director Crosby Kemper, III. "Now there's another very opportune and expense-paid way."
The institutions will award scholarships for Career Online High School to qualified learners seeking to earn high school diplomas and advance their careers.
"As we see communities like Kansas City working on improving education access, it is exciting to see Career Online High School inspire innovative partnerships between libraries and local organizations in Kansas City as one solution that can make a difference," said Paul Gazzolo, senior vice president and general manager of Gale, a part of Cengage Learning. "The program will help these organizations support local economic and workforce development but, more importantly, it will provide residents with education that can lead to life-changing opportunities."
Each student enrolled in Career Online High School is paired with an academic coach who offers ongoing guidance and encouragement, evaluates performance, and connects the learner with the resources needed to demonstrate mastery of the course material. Classes are supported by state board certified instructors, and students have 24/7 access to the online learning platform. Coursework begins in one of eight high-growth, high-demand career fields (across a wide spectrum ranging from child care to commercial driving) before progressing to the core academic subjects. Students are able to graduate in as few as 5 months by transferring in previously earned high school credits but are given up to 18 months to complete the program.
Interested Kansas City-area residents and media can learn more about the program by visiting www.careeronlinehs.gale.com/kc/.
For more information on the economic impact of high school completion and the role of libraries, download the whitepaper here.
About Career Online High School
Career Online High School was developed in 2012 through a partnership by Cengage Learning and Smart Horizons Career Online Education, in an effort to provide affordable, career-based online education opportunities for the millions of adults in the United States without high school diplomas. In 2014, the program was adapted for the public library market by Gale, a division of Cengage Learning. Since its launch, Career Online High School has been recognized as part of a Commitment to Action by the Clinton Global Initiative and acknowledged at the White House College Opportunity Summit.
About Cengage Learning and Gale
Cengage Learning is a leading educational content, technology, and services company for the higher education and K-12, professional and library markets worldwide. Gale, a part of Cengage Learning, has been a global provider of research resources for libraries and businesses for more than 60 years. Gale is passionate about supporting the continued innovation and evolution of libraries by providing the content, tools, and services libraries need to promote information discovery, enable learning, and support economic, cultural, and intellectual growth in their communities. For more information, visit www.cengage.com or www.gale.com.