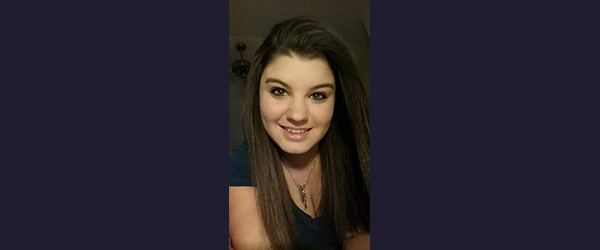 Child Care Career Certificate from Smart Horizons leads to job in the field
Rebecca McElroy is not a quitter. She is a strong, smart, determined young woman who refused to accept failure.
She was going to get her high school diploma. Then she had plans for college.
But she just couldn't pass the necessary standardized tests that proved to be her roadblock for future success. Rebecca repeatedly took her state's required test in 10th, 11th, and 12th grades but never passed. Then she took the ACT. After the fifth grueling time, she still didn't achieve the necessary score to obtain her high school diploma.
"I was always just 1 to 2 points away from what is considered passing," Rebecca said. "I was an A, B, and sometimes C student my entire student life. I couldn't believe I couldn't pass the exams. I had so much anxiety. I cried all of the time. It was awful."
Rebecca's guidance counselor told her about Smart Horizons Career Online High School. Her grandparents, who are her strongest supporters, paid for her to enroll.
Rebecca continued her senior year, attending classes at her regular high school. At the end of each school day she came home and worked on her supplementary Smart Horizons classes online.
"Smart Horizons Career Online High School made it happen," Rebecca said. "I got my high school diploma on time and was able to walk with my classmates in my local high school! I made it happen!"
With Smart Horizons, in addition to earning an AdvancED/SACS-accredited high school diploma, students complete a career certification and gain job skills they can use in the workforce. After graduating, Rebecca got a job at a local preschool using her Childcare & Education Certificate. "I learned a lot about working with children. I also knew what to keep an eye out for in potential cases of abuse, and how to write up reports."
Now Rebecca is enrolled in college. She plans on earning a degree in medical assisting, and would like to eventually enter the pediatrics field.
"If you want to achieve something you'll do anything to get it," Rebecca said.