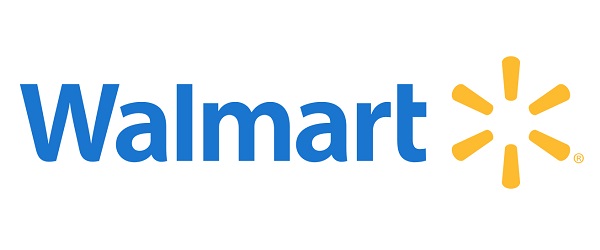 Career Online High School Program Free for All Walmart Associates
Boston, MASS and Bentonville, ARK, July 12, 2016 — Cengage Learning's Career Online High School has partnered with Walmart to offer accredited high school diplomas and credentialed career certificates through Career Online High School (COHS). Part of Walmart's Lifelong Learning program, COHS is designed to reengage adults in education and is free for Walmart associates beginning on the first day of their employment. To date, more than 130 associates have received their high school diploma through COHS, with another 433 currently enrolled.
"Working with Walmart, we have a tremendous opportunity to make a real impact in the lives of associates who are seeking a better future," said Dawn Gerrain, General Manager, Skills Group, Cengage Learning. "The Career Online High School program is designed to help people succeed—whether to get better jobs with greater salary potential or to position individuals for further education."
"One of the best ways to create opportunity in America is through access to education and training," stated Brian Poland, Director of Walmart Lifelong Learning & Talent Development. "We believe a high school diploma paves the way for a better future—at Walmart or beyond."
Walmart's Lifelong Learning program provides associates access to no-cost or low-cost education programs including ESL, high school, career certificates, and the most comprehensive college credit for prior learning program in the country. The program is part of Walmart's overall upskilling strategy that integrates training, education, and workforce development efforts to create opportunity for associates and their families.
"Through COHS, our associates have the opportunity to earn their accredited high school diploma with a career certificate, for free. Working at Walmart opens doors to new and exciting opportunities," continued Poland.
Walmart associate and COHS graduate Monique Kenon said, "By completing the COHS program, I proved to myself and many others around me that I can reengage with my education and find success." Kenon, a mother of five, is currently enrolled in the retail management program at American Public University.
According to data from the U.S. Department of Labor, individuals with a high school diploma earn 38 percent more than those without a diploma. Other studies show that high school graduates recognize as much as a 50 percent to 100 percent increase in lifetime income. In addition to a SACS/AdvancED/NCA/NWAC-accredited high school diploma, program graduates earn a credentialed career certificate in one of eight high-growth, high-demand career fields (across a wide spectrum, from child care and education to certified commercial driving), further positioning them for success in the workforce.
Students have up to 18 months to complete the program and may be able to complete the program in as few as six months by transferring previously earned high school credits. Once enrolled, the Walmart Lifelong Learning COHS program pairs each student with an academic coach, who assists with developing an individual career plan, offers ongoing guidance and encouragement, evaluates performance, and connects the learner with the resources needed to demonstrate mastery of the course material. Classes are supported by board-certified instructors and students have 24/7 access to the online learning platform.
COHS was created in 2012 by Cengage Learning and Smart Horizons Career Online Education to provide affordable, career-based online education opportunities for the millions of adults in the United States without high school diplomas. Walmart associates can learn more at WalmartOne. Smart Horizons has full academic accreditation through the AdvancED Accreditation Commission, the same commission that represents 27,000 public and private schools and districts across the U.S. and in 65 countries worldwide.
About Cengage Learning
Cengage Learning is a leading educational content, technology, and services company for the higher education and K-12, professional, library and workforce training markets worldwide. The company provides superior content, personalized services and course-driven digital solutions that accelerate student engagement and transform the learning experience. Cengage Learning is headquartered in Boston, MA with an office hub located in San Francisco, CA. Cengage Learning employees reside in nearly 40 different countries with company sales in more than 125 countries around the world. www.cengage.com.
About Walmart
Wal-Mart Stores, Inc. (NYSE: WMT) helps people around the world save money and live better – anytime and anywhere – in retail stores, online, and through their mobile devices. Each week, nearly 260 million customers and members visit our 11,527 stores under 63 banners in 28 countries and e-commerce websites in 11 countries. With fiscal year 2016 revenue of $482 billion, Walmart employs more than 2.3 million associates worldwide. Walmart continues to be a leader in sustainability, corporate philanthropy and employment opportunity. Additional information about Walmart can be found by visiting http://corporate.walmart.com on Facebook at http://facebook.com/walmart and on Twitter at http://twitter.com/walmart. Online merchandise sales are available at http://www.walmart.com and http://www.samsclub.com.