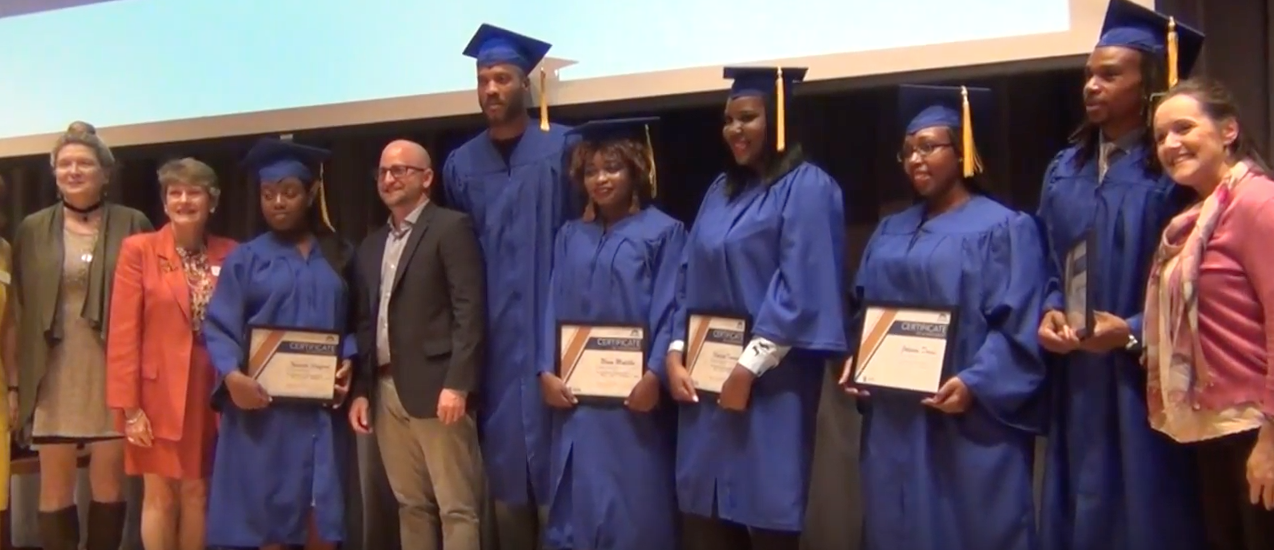 Tallahassee, FL, and Farmington Hills, MI, November 7, 2016—The State of Florida has expanded its partnership with Gale, a Cengage company, to offer accredited online private high school diplomas and career certificates to 28 public library systems across Florida. The Career Online High School (COHS) program is brought to residents by the State of Florida and is administered by Smart Horizons Career Online Education through a partnership with Gale. First launched in 2015 as a pilot program with 11 public library systems, 17 additional library systems will now make COHS available. According to the United States Census Bureau, more than 1.2 million working residents of Florida aged 25 to 44 years of age, or 12.1 percent of the state's working-age population, lack high school diplomas.
"Broward County Library is proud to be a partner of COHS, a program that gives adult students a second chance to obtain their private high school diploma and achieve their career goals," said Vonda Bryant, Learning Services Coordinator at Broward County Library, one of the first Florida libraries to offer the program in 2015. "So far, eight Broward County Library customers have graduated from COHS, in addition to 10 students who have completed 75 percent or more of the COHS curriculum. The program empowers adults to change their circumstances and increases their potential for success." (For more information, see the Sun Sentinal article on the program).
The Jacksonville Public Library recently held a graduation ceremony (shown in image above and video below) celebrating its first cohort of COHS graduates.
"We're excited to see Florida residents find success with Career Online High School and we're thrilled that the State has expanded their investment in this proven program," said Paul Gazzolo, Senior Vice President and General Manager at Gale. "Career Online High School not only enables public libraries to clearly demonstrate their impact on local economic and workforce development, it also opens doors to new and better opportunities for residents."
The participating library systems throughout the state will award scholarships for COHS to qualified learners looking to earn private high school diplomas and advance their careers. Each student enrolled in COHS is paired with an academic coach who offers ongoing guidance and encouragement, evaluates performance, and connects the learner with the resources needed to demonstrate mastery of the course material. Classes are supported by state board certified instructors, and students have 24/7 access to the online learning platform. Coursework begins in one of eight high-growth, high-demand career fields (across a wide spectrum, from child care and education to certified transportation) before progressing to the core academic subjects. Some students are able to graduate in under a year by transferring in previously earned high school credits.
"As a Florida-based private school district, expanding the career and educational opportunities for Florida residents is a top priority for us," said Dr. Howard Liebman, Founder and Superintendent of Schools for Smart Horizons Career Online Education, which was launched Pensacola and is currently headquartered in Fort Lauderdale. "Providing access to high school diplomas and concurrent entry-level workforce certificates is the first step for residents in helping them matriculate into industry-trained or postsecondary credentialed programs. Our graduates can also hit the ground running with tangible career skills that are immediately applicable to their lives and jobs."
Interested Florida residents can visit careeronlinehs.gale.com/fl to learn more about the program, and see the complete list of libraries offering it.
About Career Online High School
Career Online High School was developed in 2012 through a partnership by ed2go, a division of Cengage that provides students with online continuing education and career training, and Smart Horizons Career Online Education in an effort to provide affordable, career-based online education opportunities for the millions of adults in the United States without high school diplomas. In 2014, the program was adapted for the public library market by Gale, a Cengage company. Since its launch, Career Online High School has been recognized as part of a Commitment to Action by the Clinton Global Initiative and acknowledged at the White House College Opportunity Summit. Please visit careeronlinehs.org for more information.
About Cengage and Gale
Cengage is the education and technology company built for learners. The company serves the higher education, K-12, professional, library and workforce training markets worldwide. Gale, a Cengage company, provides libraries with original and curated content, as well as the modern research tools and technology that are crucial in connecting libraries to learning, and learners to libraries. For more than 60 years, Gale has partnered with libraries around the world to empower the discovery of knowledge and insights – where, when, and how people need it. Gale has 500 employees globally with its main operations in Farmington Hills, Michigan. For more information, please visit www.gale.com.