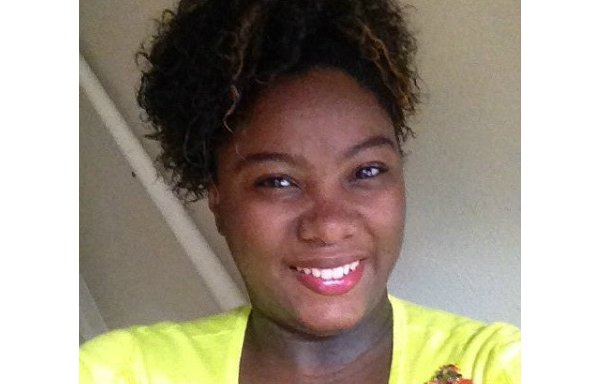 Armed with over a decade of teaching experience and multiple degrees, this teacher found her calling as an academic coach
With a master's and bachelor's degree in English as well as a teaching certificate, Simone Maduro Ferguson has taught in almost every type of classroom—middle school, high school, college, and even virtual public school. But everywhere she taught, she found that bureaucracy was leaving students behind: "I kept seeing students failed by traditional schooling—their needs just weren't being met."
That was when she discovered Smart Horizons Career Online Education. "When I learned about Smart Horizon's work on 'Educational Trauma,' I realized that is what I had been seeing all along," she said. "I just didn't know the term for it. I immediately knew that this environment was where I could make an impact."
Simone joined the school as an Academic Support Instructor, assisting students when they needed help with their coursework. But she wanted to work even more directly with them—to help them through personal and motivational roadblocks on top of academics—so she applied for the Academic Coach position when it became available.
"A lot of these students have just never learned the skills they need to succeed as students and they hit a 'zone of frustration.' They know the material, they just don't have good study or test-taking skills," she said. "When you give them the resources they need, it's often enough to turn them around—to get them excited again."
Her passion for helping students runs in the family. "I come from a long line of educators," she explained. Back in St. Thomas, where she is from, her mother was a teacher and her grandfather was an assistant superintendent. Her great aunts were honored for pioneering the progress of education on the island.
It was because of this rich history in education that she never even considered not going to college. In fact, she loved learning so much that her university counselor told Simone that she had earned more credits than almost any student she had advised.
She thinks her enthusiasm for learning is contagious and wants to foster that same feeling in the students she helps.
"I love hearing students talk about education and how it can change their lives," says Simone. "Some of these students are really struggling and a high school diploma can mean that they don't have to work two jobs just to pay the bills. This is their ticket to getting a better job, going on to college, or gaining additional career credentials."