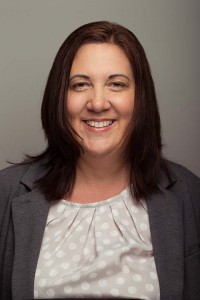 By: Teresa Salafrio, Principal
Happy New Year, everyone!
At the start of every new year, it is a tradition to create New Year's resolutions. A New Year's resolution is a promise to do something differently in the new year. For some of us our resolutions may include losing weight or cutting down on unhealthy habits…
This year I urge you to make a New Year's resolution that will have a true impact on the rest of your life. Commit to earning moving forward in your education. For some of you, that means making the commitment to complete your coursework and earn your high school diploma. For others, it means furthering your education by going on to college or taking a class to help develop a particular skill.
No matter what you do, writing it down is one of the most important ways to keep your resolutions.
Here are some suggestions on how you can stick with your New Year's Resolutions.
Make a plan: Write down a series of steps needed to achieve your goal. Write the steps of your plan in your daily planner or on your phone's calendar where you will be reminded often.
Write down the goal where you can regularly see it: Write it on your bathroom mirror, post it on the refrigerator or put it anywhere else that you will see it every day.
Use the buddy system: Tell a friend or family member your New Year's resolution. Have them frequently check on you and your status. Having someone to support you goes a long way.
Embrace change: Sometimes achieving what we want means we have to change some habits. Be prepared to do that.
Celebrate small victories: It may be a year or more before you earn your diploma. However, celebrate when you complete a course. Give yourself a special treat when you are 50% or 75% of the way through the program.
All we ever have is the present moment. So ask yourself what you can do now that will get you closer to achieving your goal. Happy New Year and best of luck as you work toward your New Year's resolutions!