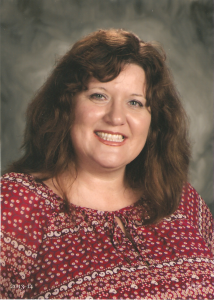 Mary Corso has been helping non-traditional students for more than a decade. In fact, as a New York native, Mary began her career at Riker's Island, which is New York City's main jail complex, notorious for being one of the most dangerous correctional facilities in the country. "I could have gone a more traditional route, but I really wanted to help those who needed it most," she explained. "I knew that alternative education was where I was meant to be."
Mary described Riker's as being so big it was like a city—it even had its own school district. At the jail, she taught 16- to 18-year-old boys who had been convicted of crimes. She was responsible for helping them earn their high school diploma so they could reengage with society when they were released.
"It was a tough job because it was like a revolving door and attendance was a real issue," Mary said. "We'd go from hundreds of students to five at the end of the school year. But it was so rewarding to provide the preparation that these kids needed go back into their schools, take their test to graduate, potentially go to college—and most importantly to stay out of the prison system."
She earned her Master of Science in Education with a specialization in literacy for K­–12 students while in New York. This helped Mary when she moved to Florida, where she again chose an alternative education setting—this time teaching the children of migrant workers.
Attendance was also an issue with this community, because the harsh economic realities of her students' lives often forced them to work instead of go to school. "The students would just stop showing up and we knew they were out in the fields picking," explained Mary. "There were a few times that I went with the principal to talk to parents to figure out a plan to get the children back in school."
Now, at Smart Horizons, Mary works with older students helping them graduate with their high school diploma. When they need encouragement, she is there. She is also there to coach them and offer ways to address obstacles in their lives so they can make time for class and studying.
In all three of these populations, educational trauma has been a common theme. Because of their life experiences, their school experiences have often been negative. Mary said that attendance, family, economic, health, and mental health issues were all obstacles her students have faced.
She described one student who has battled MS for years. Another struggled through the Louisiana flooding this past August but persevered and stayed on track with her coursework, determined to not lose her scholarship. "From my student with a learning disability who faces discrimination in the workplace, to the new mom forced to drop out of school—many of these students are up against significant challenges," she said. "But they are finally finding a solution that works for them."
Mary loves seeing students who first doubt themselves later be filled with pride because of their accomplishments. She recalled a recent student who came to the program full of self-doubt and fear. "Not having much success with school in the past, she already viewed herself as a poor student lacking fundamental academic skills," said Mary. "But she found her stride here. Now she recognizes that she is doing well in the program and has gained confidence in herself."
"The biggest reward working with populations that have experienced educational trauma is witnessing the transformative power of the right kind of education," she said. "When students stop seeing themselves as failures, their entire personality changes."